Here at Magfern Recycling we offer a variety of quick and reliable disposals of waste. One of our most convenient and cost effective options is the grab lorry. Our grab lorries save the time consuming job of you having to load items into a skip as these lorries do all the work for you. We offer very competitive prices on all our disposal options so for more information please do contact us and we will do our best to give you a great price and an even better service.
Grab Lorry Benefits
Our 8 wheel Grab Lorry is equivalent of two builders skips
Much less work involved over traditional skips and wheelbarrows
No need to have further machinary or equipment on site as the lorry loads itself
Materials can be grabbed over high structures such as Walls and Hedges
No need for Permits like skips that need to be left on public roads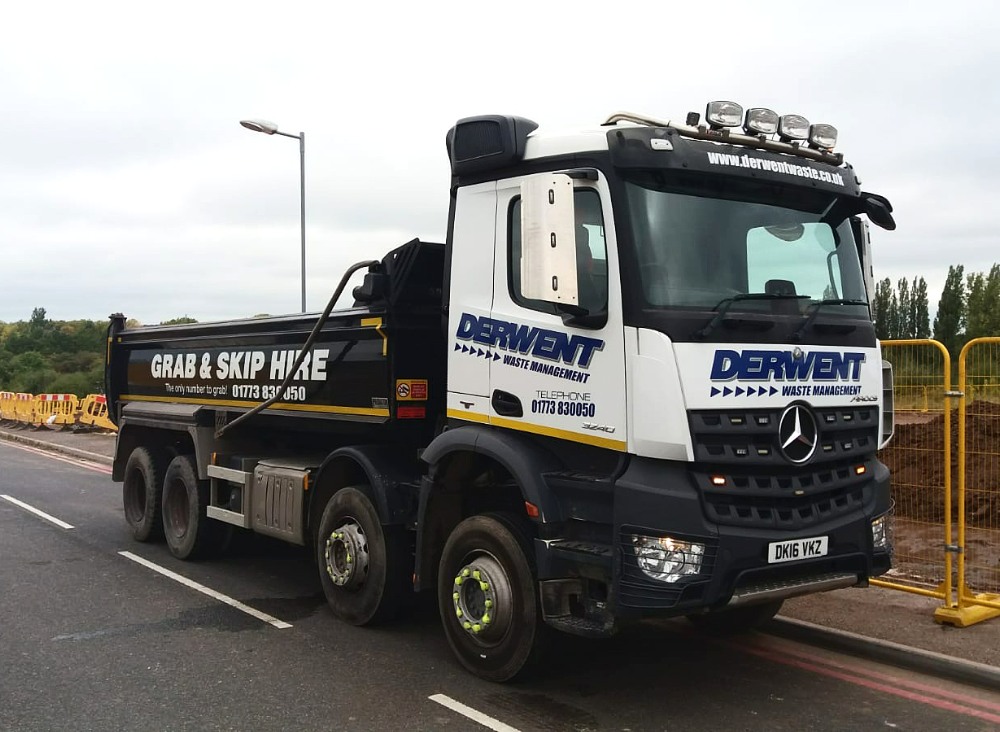 Call Magfern Today: 01332 365 544
We can handle all of your hazardous waste needs, contact us today to find out more. We are available by phone on 01332 365 544. You can also reach one of our waste management experts by getting in touch via email from our contact page.