Our Mission Statement
Magfern Recycling is mindful of the impact any industrial process can have on the environment, and view our involvement in the waste management industry as an opportunity to be proactive in Environmental issues wherever possible.
Magfern Recycling is fully committed to our responsibilities within the industry whilst enjoying full compliance with existing government legislation. We continue to realise the importance of our obligations and embrace our duty to protect and cherish natural resources for the benefit of our employees and customers, the environment and future generations.
Our Customers
Magfern Recycling will continue to forge partnerships with our customers and promote best practice procedures wherever possible to achieve maximum mutual benefit.
Our Services
We provide a professional skip hire and collection service to both private and business customers, and we recycle industrial waste products into aggregates and card boards for sale at home and abroad
Environmental Responsibility
Every business has a part to play in creating a sustainable environment for our own and future generations. We work with leading waste management companies such as Biffa and Sims Metal, as well as a number of local authorities, to reduce waste and increase the market for recycled materials. C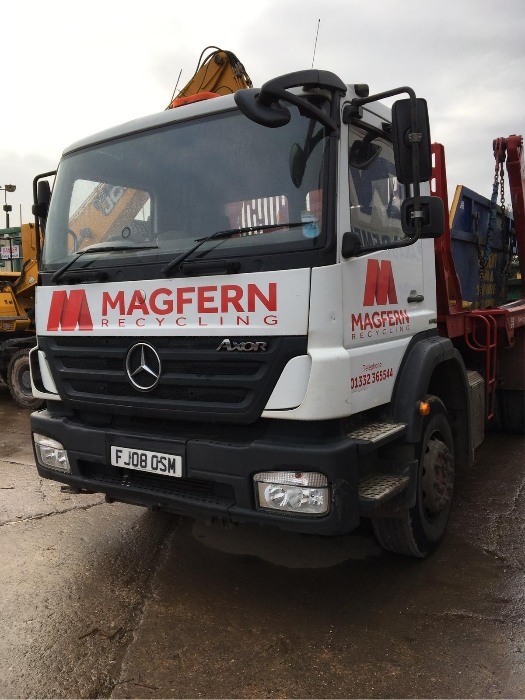 Call Magfern Today: 01332 365 544
We can handle all of your recycling needs, contact us today to find out more. We are available by phone on 01332 365 544. You can also reach one of our waste management experts by getting in touch via email from our contact page.